Client References
It's all very well having innovative products and striking
designs
but you need the highest levels of customer service to back them up.
Here's what some of our clients say: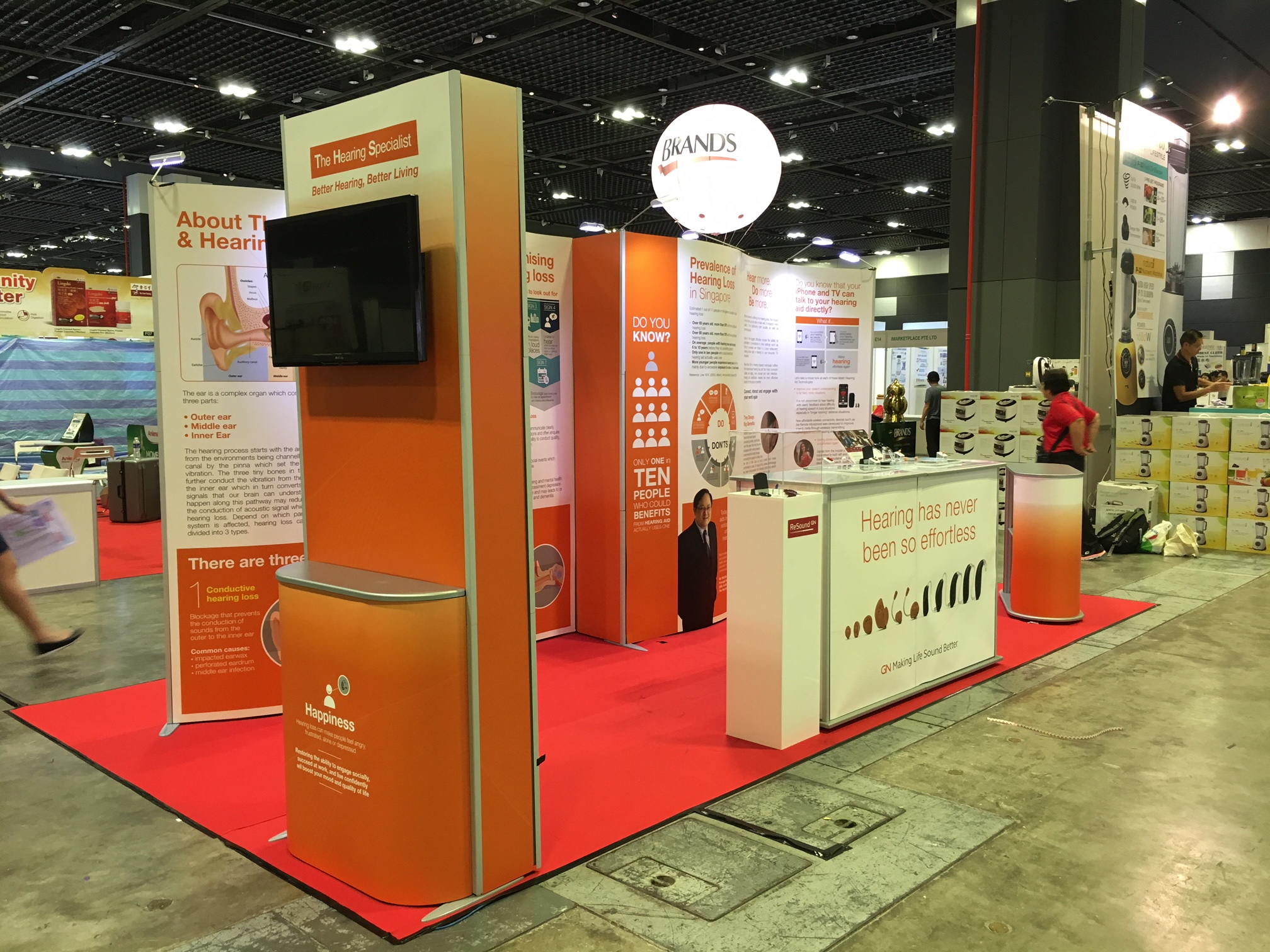 Janet Han, The Hearing Specialist, Singapore:
"Strong understanding of user needs, attention to detail and the ability to create timely, innovative and cost-effective solutions with pride are what sets David Lawrence and his team apart.
David handles each of our events, big or small, with the same amount of dedication, support and enthusiasm. Their high level of professionalism and meticulous, friendly customer service is a refreshing experience in this industry. What we also like is David value-adds beyond an exhibition systems provider; he partners us in all aspects of our branding display efforts. David can be counted on to be with us from design conceptualisation to setup to storage. This enables us to better focus on the other aspects of our events with ease.
It has been a wonderful experience. We highly recommend Amber & Green and look forward to working with them again."
Derek McGuire, CMC Markets Pte Ltd, Singapore, purchased an ISOframe Wave stand in August 2017:
"Amber and Green have provided CMC Markets with a superb brand presence which really stands out at our events and exhibitions, helping ensure our business is presented as slicker than the competition. The premium look, feel and construction of the stands, however, comes at a surprisingly modest price, comparable in cost to much lower quality, commonplace systems.The system we opted for is very versatile and can be scaled up and down to suit different shapes and sizes of event spaces, allowing us to re-use it repeatedly without ongoing costs for custom builds. Similarly, Amber and Green are just as flexible, showing us how to tear down and assemble the stand, helping us to do so when we haven't had the capacity.
In each of my dealings with them, Amber and Green have been a model of professionalism, reliability and efficiency, always meeting my deadlines, however tight. I'll continue to work with them and I wouldn't hesitate to recommend them to anyone looking for a first-class exhibition presence from a solid partner."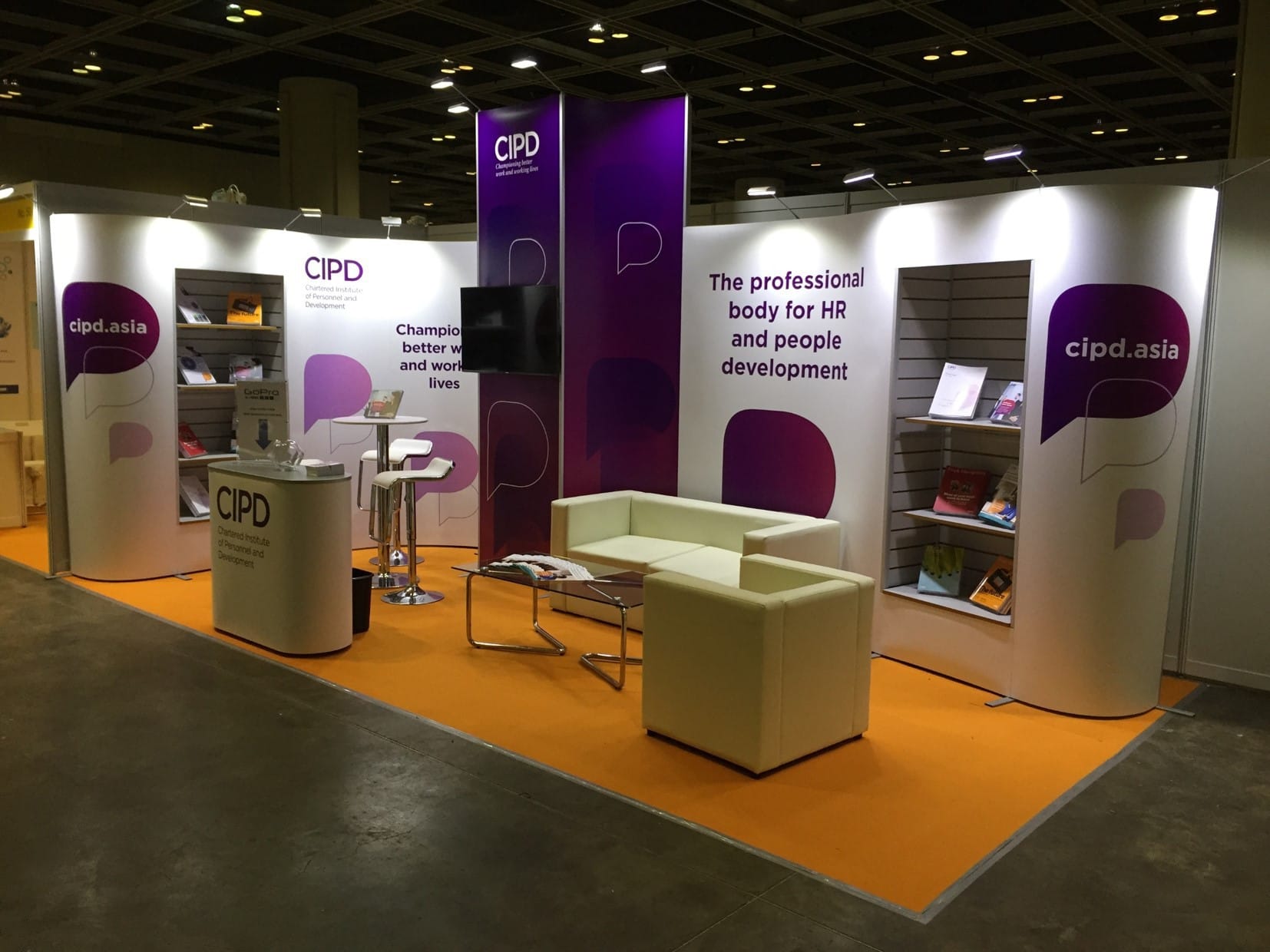 Franc Gooding, CIPD Asia, Singapore:
"Amber & Green are our trusted partner for all of the CIPD's events and exhibitions needs throughout Asia. They provide an excellent range of high quality stands that are suitable for events both large and small, and their service is both friendly and efficient. We look forward to continuing our partnership as we build our brand in the region."
Rodney Rodrigues, On Site Gas Systems Pty Ltd, Australia, exhibited at Gastech in Singapore:
"I would like to formally thank you and your team for an outstanding job in designing, constructing and co-ordinating our stand at the recently held Gastech exhibition in Singapore.
Truthfully I was very concerned after I booked the exhibition space about just how difficult it may be to exhibit at an overseas trade show given we are based in Australia and have no presence or people on the ground in Singapore, however from the moment we made contact with you everything has been a total pleasure.
Your designs were creative, on brief, you offered a truly hassle-free service with a very fast turnaround and your costs were very fair.
I was also pleasantly surprised on 'set up' day to arrive to an already built stand without anything falling through the cracks. The project has been from start to finish totally issue free including you taking care of removing promotion material from the show and arranging to have them returned to us here in Australia – what a great service! You took all the stress out of what could have been a very difficult week. Thank you!
I wish all our dealings were with partners as professional as your company and I will be certainly recommending your services to anyone I talk to, I could not say more about how happy I am with the result.
Best of luck for the future and I will be in touch next time we have a show to get you back on board again."
Nicola Cruickshank, Ferguson Group Ltd, United Kingdom, exhibited at OSEA:
"From our initial contact with Amber & Green, through to the stand handover, Ferguson were really impressed by the level of service, attention to detail and support provided to us. The end result was a truly impressive exhibition stand that created the impact and presence we were looking for. I would have no problem with using Amber & Green for future exhibitions and would recommend to anyone."