Sophisticated, Simple, Lightweight
Anyone who's seen more than a few exhibition stands knows that there is just something very special about using fabric graphics. Like art on a canvas, seamless fabric displays look sophisticated and alluring.
We've combined state-of-the-art printing, an elegantly engineered framework and silicone-edged fabric to create some stunning trade show displays.
ISOframe Fabric is our lightest portable display system, so its very simple to transport it around the world with you – you can even check it in with your luggage.
Create huge, seamless graphics

Build any size wall you need

Enjoy our lightest, most portable display system

Fold or crumple the fabric and still look great

Incorporate storage areas

Include split-height walls
The ISOframe Fabric system can be connected to other ISOframe products such as the ISOframe Fabric Lightbox and ISOframe Wave.
In the photo on the right, we have connected one ISOframe Lightbox to either side of an ISOframe Fabric structure to create a stunning 6m wide exhibit for PADI.
Using simple Twist-Connectors, similar to those used on bicycle wheels, we can quickly, easily and securely fix the different systems together.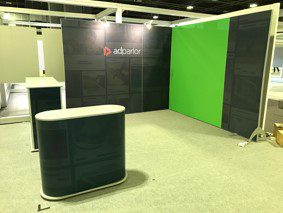 We can also connect 2 or more ISOframe Fabric systems together to form a corner booth, as shown in the photo on the left.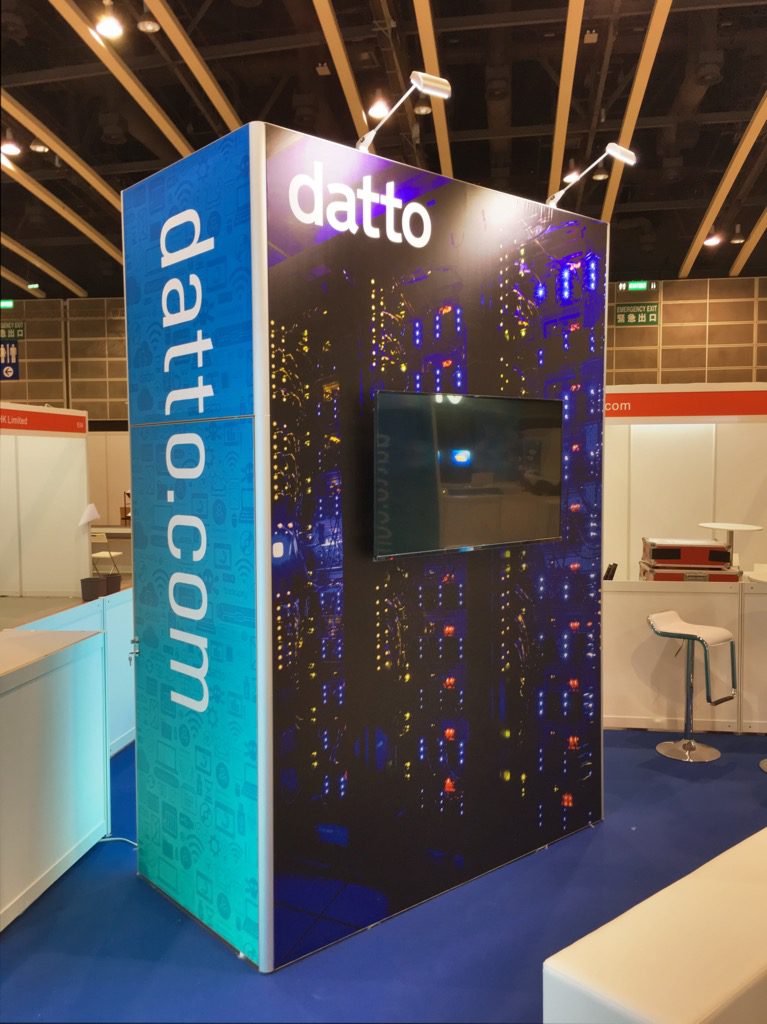 ISOframe Fabric doesn't just have to be a backwall – here we've shown it forming a 4-sided structure complete with a storage area in the middle with door access, a 50″ screen.
Tool-free Assembly in 5 Quick Steps
ISOframe Fabric.. Intelligent Exhibiting.
ISOframe Fabric Design Ideas