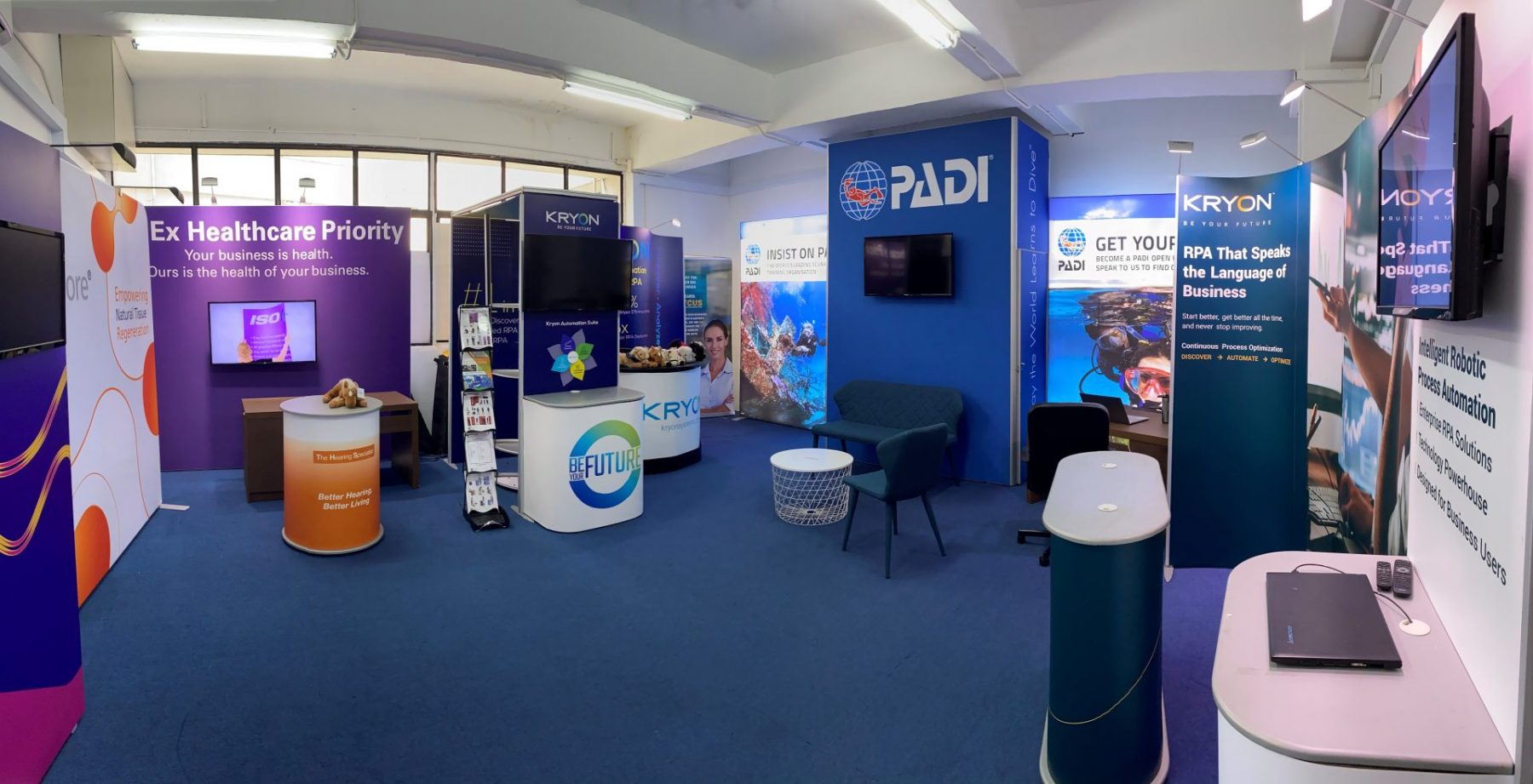 With so many great options to choose from, it can be tough to decide which one to go for.  We help as much we can by asking questions about your booth requirements but sometimes, you just can't beat walking into a showroom and seeing the options for yourself.
In our Showroom on Aljunied Road, we have our ISOframe Ripple, ISOframe Wave, ISOframe Fabric, ISOframe Lightbox, WaveLine Tension-Fabric backdrops and various counters on display so you can see for yourself features like how the Ripple and Wave can bend to fit, see the difference between the Fabric and Inkjet graphics, see how light the WaveLine Tension-Fabric backdrops are to transport and also how easy the systems are to set-up.
There's no obligation to buy, just come on down, have a chat and see how we can help – Contact us to make an appointment!