ISOframe Ripple is the ultimate portable display stand, a revolutionary, flexible alternative to using a traditional pop-up frame display.  So how is it different from a pop-up frame?
The Ripple is flexible, set it curved or straight.

The Ripple is modular so you can change the width.

The Ripple' is lighter when packed in the case.

The Ripple only needs 3 panels so it's cheaper to print new sets of graphics.
The Ripple's flexibility allows you to set it up in any shape you like.  Set it up straight, on a curve or in a wave, it's your choice each time you use it:
The Ripple's modular design means you can enlarge or reduce the size of your exhibition stand whenever you need to fill a bigger booth.
Turn your 3-panel / 2.4m wide Ripple into a 5-panel / 4m wide display, your 5-panel into a 7-panel / 5.6m wide display – you can go as wide as you like in increments of 1.6m, so whatever booth space you book, you can adapt your Ripple to fit.
Ripple Kits
Standard Ripple kits are 3, 5 and 7 panels wide as these sizes are ideal for using in 3m x 3m and 6m x 3m shell scheme booths.  More detailed specifications can be seen by clicking on the images below but remember that the Ripple is a modular system so you can keep adding panels and make it as wide as you like.  Please contact us if you need a wider backdrop.

Ripple 3-Panel
2.4m Wide Flexible Backdrop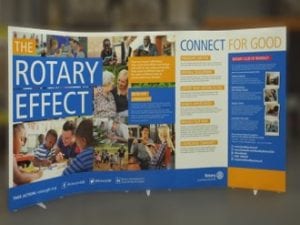 Ripple 5-Panel
4m Wide Flexible Backdrop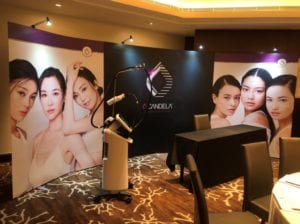 Ripple 7-Panel
5.6m Wide Flexible Backdrop
ISOframe Ripple 5-Panel
ISOframe Ripple 7-Panel
WaveLight Ultra-Thin Lightboxes