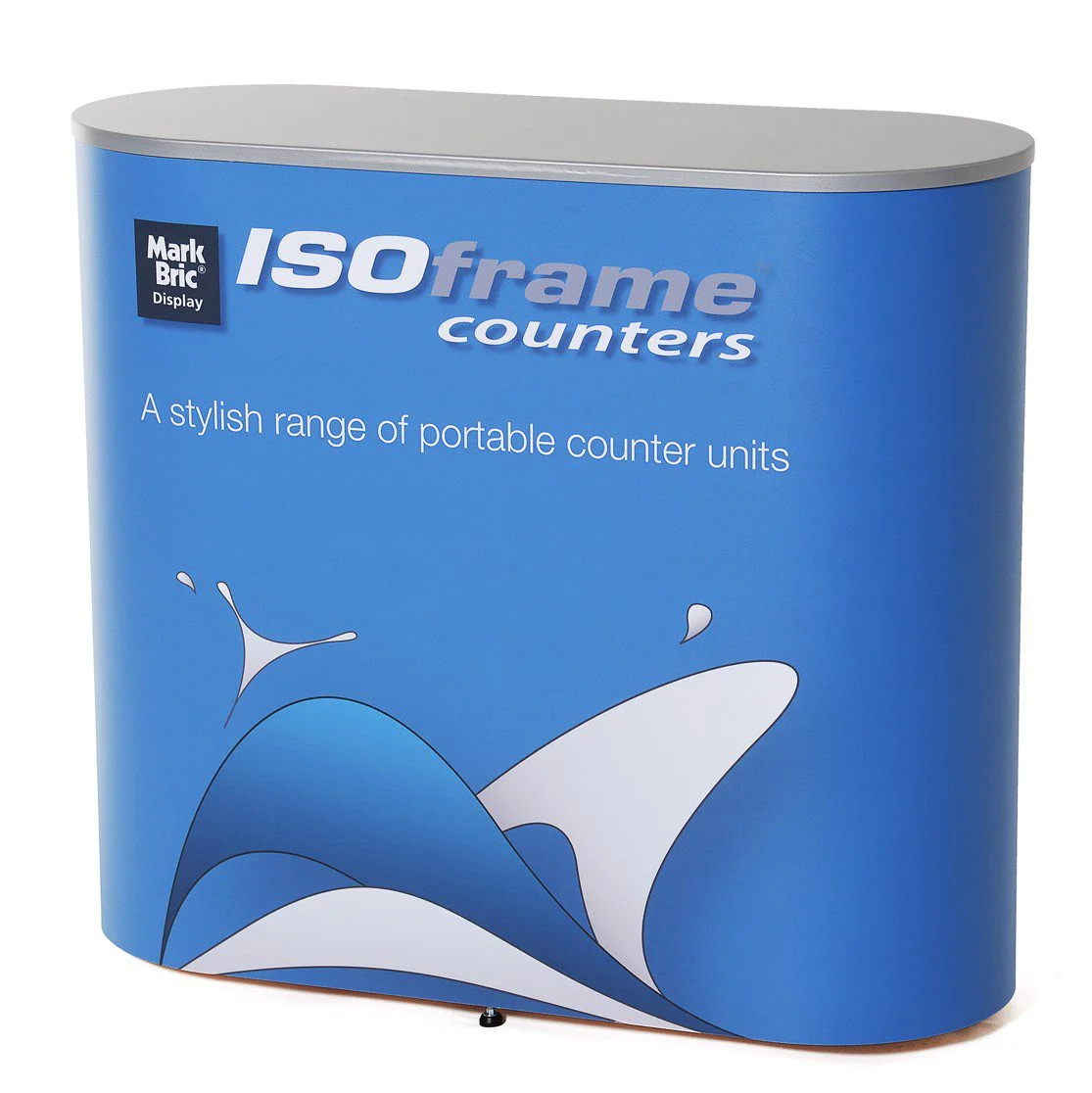 ISOframe Counters
The elegant range of ISOframe counters are very robust and easy to assemble, using our unique Fast­clamp tool-less connector.
The ISOframe Rectangular and Circular Counters are ideal for use as either Reception Desks on Shell Scheme booths or small product displays, while the larger modular ISObar Counters can be customised to fit your requirements, coming in straight, curved or a combination, simply keep adding 80cm wide modules until you reach your desired size and are great for use on Exhibition Stands, Receptions and even in pop-up retail.
All of the ISOframe counters use inkjet graphics instead of fabric graphics, and are open at the back to allow access to internal shelving.   
Click below to view the product details: