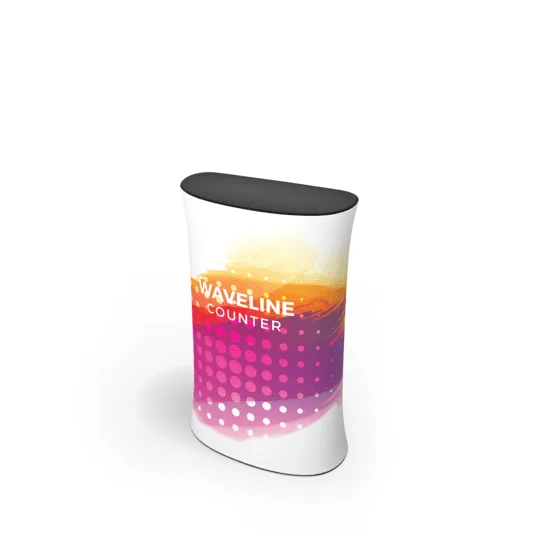 WAVELINE COUNTERS
Easy to assemble, with an SEG fabric graphic, Waveline Counters are a great addition to any trade show or event booth and offers a space for displaying products and literature, presenting or speaking behind, or filling out paperwork.
This counter is  made from durable aluminum tubing, MDF plywood and is wrapped in a Dye Sublimation Fabric Graphic Print.
All standard counters are 71cmW x 33cmD, with 6 different heights to choose from, with a circular option also available.
Click below to view the product details: