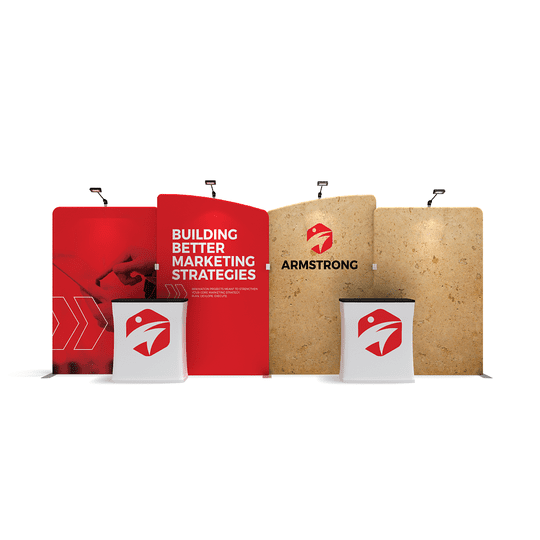 WAVELINE BACKDROP KITS (up to 6mW)
WaveLine Fabric Backdrops can be combined together to create larger backdrops up to 6m wide.
There are 4 sets shown below, each with 3 different kits.  Each set uses a different combination of WaveLine Fabric Backdrops connected together, while each kit offers different options:
Kit 1: Three or four backdrops connected together, no add-ons.
Kit 2: With Counters.
Kit 3: With Counter and Shelving Unit.
The kits shown below are up to 6m wide, click here for our smaller kits up to 4m wide.